Goldlashbar.com
Regular price
$37.00 CAD
Sale price
$19.99 CAD
Unit price
per
Sale
Sold out
Volume Rainbow Tweezers are Rachael's ALL TIME favourite to apply volume lash fans & Goldlashbar's most popular item! A must have for Volume lash application. Master lash artist "Rachael" has been using this rainbow volume tweezers for almost 10 years creating handmade volume fans! This is one of her best kept secrets for making perfect volume fans EVERY TIME! **You can also use them to easily pick your pre-made volume lash fans too!
Pro Tip: Make sure to check the alignment of your tweezers periodically... if they aren't perfect you may have troubles creating your volume fans. One of a skilled lash artists biggest fear is dropping her favourite pair of precision tweezers! Guard those puppies with your lives! ;)
Share
View full details
Start Your Own Home Lash Studio Today!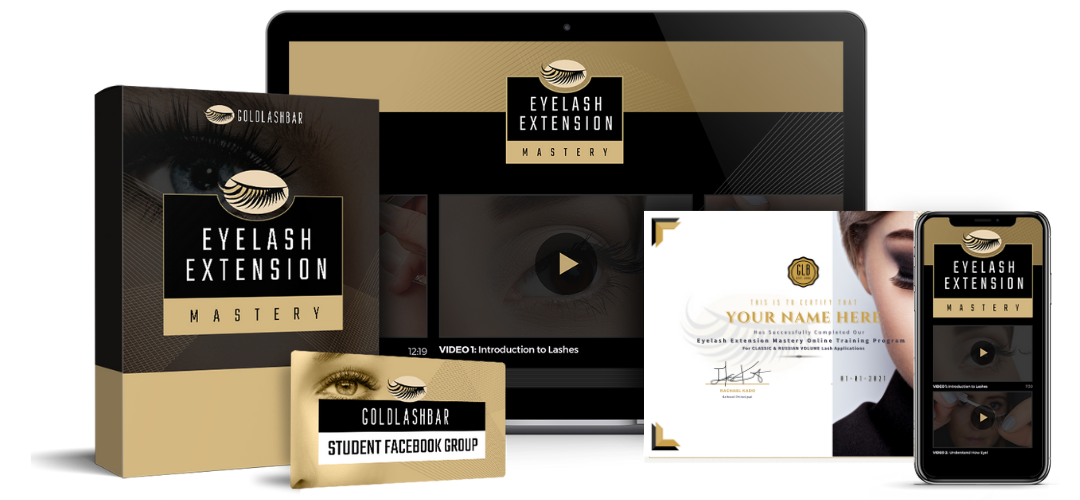 Eyelash Extension Mastery
Start your new lash career TODAY!  Learn fromIndustry Expertsin thecomforts of your own homewhere you can work at your own pace, with oureasy to followOnline Training System!
Learn More >>